yardsaleYORK.com: Post. Search. Find Yardsales.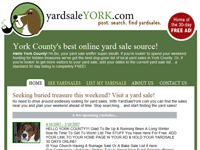 yardsaleYORK.com
yardsaleYORK.com is a site that works through community, so we made it easy for site users to search for items at yard sales, browse the yard sale schedule and list their own. We added some enhancements (that degrade gracefully) like in-page image enlargment and client-side checking of forms (along with server-side checking). It makes for the best experience for every user regardless of browser choice and preferences.
NAMCR: Managed Care Regulator Expertise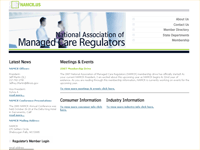 National Association of Managed Care Regulators
NAMCR provides expertise and a forum for discussion to state regulators and managed care companies about current issues facing managed care. NAMCR looked to us to provide content management for their public and members only information, as well as moderated forums. We also built them a registration form and a membership renewal form with integrated payment processing.
Varsity: Capturing The Moment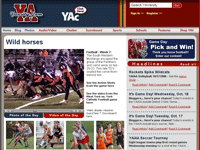 YAVarsity
To make it possible for thousands of photographs to be shared, and to bring local sports writers together in one place, a dynamic web site had to be created. This site features sports articles, news, scores, and photos from the York and Adams area, and gives the site visitors places to contribute their thoughts, and find photographs capturing their competitive moments.
Authority: Serving And Protecting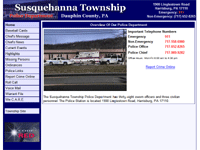 Susquehanna Township Police
This informational web site, which is a child to the township site below, was created with a modified layout for a similar look, but some different functionality. Content can be easily updated via a password protected web based application. This site now features a secure online crime reporting application.
Community: Sharing Information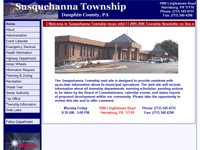 Susquehanna Township
In redesigning this community web site, we gave it a professional, fast interface, and moved time sensitive content to a database with a simple interface allowing easy updates to such information as announcements and meeting schedules. The site features an excellent calendar, and an improved feedback form which site visitors regularly make use of to keep in touch with their township officers, and even inform us of their approval of the site. Other enhancements include content managed board meeting minutes including a full content search.